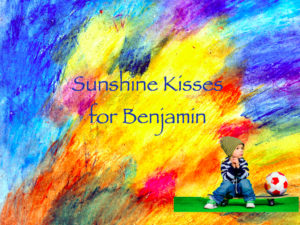 Sunshine Kisses ­ Pre­order a Personalized Book for Your Child Today!
100% Guarantee
Sunshine Kisses celebrates everything wonderful, special, and beautifully unique about animals, nature, and your child.
Sunshine Kisses is a beautifully illustrated book your child will love about sweet cute animals and their habits within nature.
Sunshine Kisses will draw your child's joy, curiosity, and love toward nature, wild animals, and pets.
Your child will be truly attracted to the artful backgrounds displaying animal habitats all portrayed within brilliant color and texture from Trent Altman's original paintings. Trent is an internationally awarded autistic artist, in acrylics and mixed media. The book is authored by Dr. Jackie Marquette. 
The personalized theme with your child's name and picture on the cover of the book will appeal to your child as he learns how the sunshine kisses love on animals, nature, and most importantly, your child and family.
Sunshine Kisses can be personalized for boys and girls.
Your child will love seeing his or her name and picture on the book cover. 
Add your name to the dedication page, so the lucky child will always know who created this special gift.
The front of book contains a clear protective cover. The back of the book contains a solid back cover. 20 pages.   8.5″ H x 11" W
Click on the link below to see inside the book.  (the marked pages, trentsstudio.com will not be part of your child's personalized book)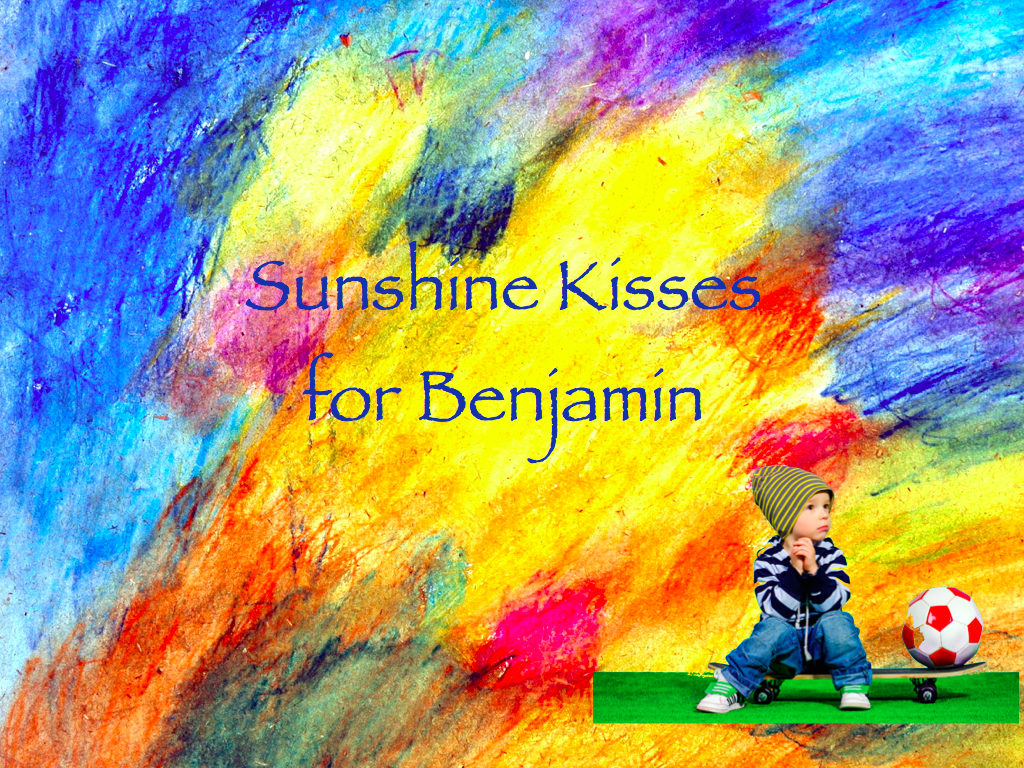 Price $33.95 + 5.95 (shipping) = $39.90 Total
This will be processed through PayPal. You do not need a PayPal account to order. 
Now accepting pre­orders!      Please fill out the fields below: