Art Critique by a Collector
AS A PREVIOUS ART GALLERY OWNER, PHOTOGRAPHER AND OWNER OF TRENT'S ART IT IS A PLEASURE TO EXPOUND ON THIS VERY UNIQUE AND VIBRANT ARTIST.
 THE EYES OF AN ARTIST ARE TRULY THE MOST INTERESTING ELEMENT OF AN INDIVIDUAL WORK.  IN TRENT'S CASE, HIS PERCEPTION OF THE WORLD IS AT A DIFFERENT ANGLE THEN WHAT WE GENERALLY SEE.
 THAT UNIQUE PERCEPTION THAT HE SO CLEARLY DEFINES IN HIS WORK IS WHAT IS BOTH VISUALLY AND VISCERALLY EXCITING TO THE OBSERVER.  I STAND IMMERSED IN HIS WORK AND HAVE JUST A LITTLE AWE IN THE EXPERIENCE OF HIS VISION.
Love the vibe, the artist and the feeling his art extends to those that are embraced by it.
 Dick Wilson
PREVIOUS GALLERY OWNER / PHOTOGRAPHER
***************************************************************************************
Critique, by Agora Gallery, NYC
Trent Altman's

 paintings exude a positive energy and boundary-breaking openness that lift each image bey

ond the standard landscape painting, demonstrating a clear talent and skill that Altman has achieved in the face of autism. "I observe and absorb the setting, then take my emotions and images back to my canvases," he says. In his paintings, color and texture combine in an intriguing partnership that captures the tones and surfaces of the outdoors, while also transmitting a personal feeling. The settings he depicts are often beach scenes, and his subtle eye for color and light, along with his ability to create a dynamic sense of space, result in works that bring those settings alive.

Working on canvas in acrylics and mixed media, Altman incorporates painting and collage into his artwork. "I integrate multiple process beyond the brush," he says. Those methods include using numerous mediums, slinging and spraying paint onto the canvas, and gluing originally designed items to the surface of his paintings, augmenting their textural and visual variety. Trent Altman also has served as American Autism Ambassador, bringing the talents of those with autism into view—talents that are compellingly illustrated by his own work.

Elizabeth Duker-Gold
PR Coordinator / Agora Gallery
http://www.agora-gallery.com

2016

*************************************************************

Professional Art Critique by an Art History Professor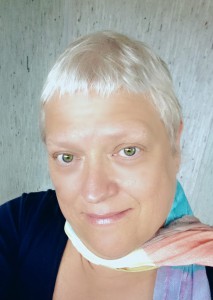 Trent Altman does not re-enact "The Embarkation for Cythera" by Jean-Antoine Watteau , but guides the viewer  further through the Isle of gods, via his paintings.  His style is based on the form of Watteau, in a combined style of impasto impressionism, synthetic cubism, and color contrast for energetic communication of focal points.  The energy impact of all three styles as non objective art captured Oscar Wilde's "Nature copying Art." (Preface of Dorian Grey), and transfixes and comforts the viewers, through their language with nature, into an imaginative and innovative world of the gods by art.
Altman's work is strong on the physical texture of paint and objects by conforming them to his world.  Indeed, a match, as well as, a new approach to the combined worlds of artists styles, like the impressionists : Monet's broken color, Pissarro's pattern of broken color, and Van Gogh's impasto.   Altman's images are transformed into patterns of Cubism and High Analytical Cubism of  Picasso and George Braque, translating the imaginative form of Watteau's metaphysical world. He has combined what many artists, in the past, used on a singular basis.
The viewer is taken on a tour, of a new metaphysical world, with the comfort of timelessness, and patterns from objects of nature, working together. It is a calm world transformed by metaphysical beauty and created by poets such as John Donne and George Herbert.  Altman's  aesthetics has joined this group of visual and literary artists, on a strong plain on the Isle of Cythera, as your visual guide of human emotions, dancing to the universal rhythms of nature on another dimension.Altman's  aesthetics has join this group of visual and literary artists, on a strong plain on the Isle of Cythera, as your visual guide of human emotions, dancing to the universal rhythms of nature on another dimension.
~  Yvonne Mikulencak, M.F.A
Retired Art History Professor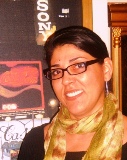 Art Critique by Dr. Rosa Martinez, NYC
Trent Altman from Louisville, KY creates brilliant color and texture on canvas. His art represents Altman's interpretation of matter while consuming his environmental sense of sight, sound and scents. His paintings are beyond bold and dramatic. "Altman's use of multiple layers, and his distinctive style result in monumental flow of intimately muted colors and 3 dimensional textures on canvas," writes Dr. Rosa Martinez, Ph.D. Strokes of Genius, Inc.
"Trent Altman's paintings are confident and original. Impressive work." Nicholas Treadwell (owner Treadwell Gallery, Aigen, Austria).
Art Critique by Filmmaker
"Trent's expressionistic style and career history have proven him to be not only a very credible but a well respected artist. In the style of abstract express

ionism his paintings are quite captivating. His play with colours and shapes makes you linger, makes you wonder. The texture is also captivating with his use of mixed media. I feel like I'm entering Trent's soul each time I immerse myself in one of his works." Sonia Sugavau
(Documentary Filmmaker writer, director, videographer, editor, TV Host and reporter.)

The paintings of autistic artist Trent Altman are richly evocative of the experience of being outdoors: the roughness of sand, the salt of a sea breeze, and the blue of a cloudless sky can all be deeply felt in his work. It's no surprise, then, that Altman is most inspired by the beauty in nature. By employing sumptuous pigments and experimenting with unconventional materials to create texture, Altman conveys his own experiences in a clear and direct way that demands the attention of his audience. Agora Gallery, 2015